Hiroyuki Asada Art Exhibition, Wish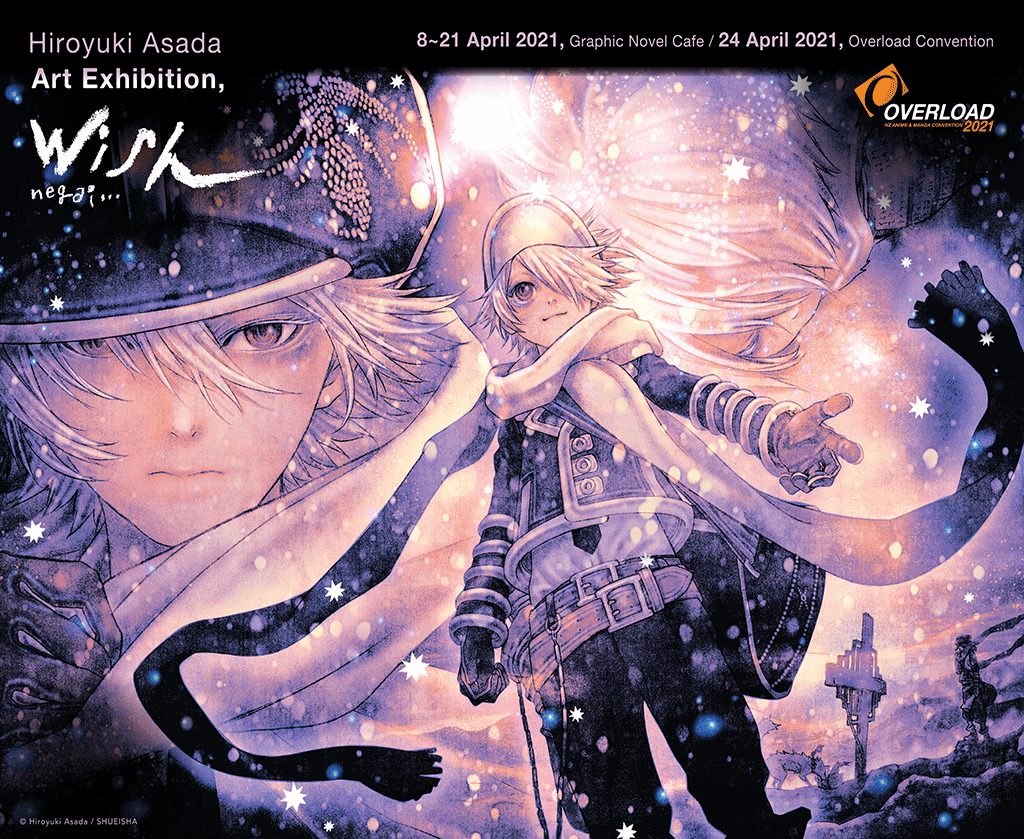 The Hiroyuki Asada Art Exhibition, Wish is touring Shanghai, Taiwan, Japan and New Zealand in 2021. We are incredibly honored to be a part of this tour and will be hosting this wonderful exhibition in two locations; the Graphic Novel Cafe and The Cloud. It will feature a selection of illustrations from Asada's published art works with both locations offering limited pre-signed merchandise. Please look forward to this amazing opportunity! 
Graphic Novel Cafe
8-21 April 2021
Mon-Fri: 10.00am to 6pm 
Sat: 11am to 5pm
Sunday: Closed
Location:
99 Shortland Street Auckland Central
Overload 2021
24 April 2021 
Saturday: 10.00am to 6pm 
Location:
The Cloud Convention Centre, 89 Quay Street Auckland Central.
At the exhibition, exclusive merchandise will be sold on-site, with a limited number of
pre-autographed and non-autographed items available in both locations. Alternatively, a pre-order option is available, NZ wide, if you do not wish to miss out on exclusive Hiroyuki Asada merchandise. 
For a full list of available merchandise and details on how to pre-order, please visit the Hiroyuki Asada info page.
However if you wish to pre-order any of the above pre-signed merchandise, Graphic Novel Café will be accepting pre-orders from the 1st to the 28th Feb 2021. 
Pre-orders will be available for pick-up from 8th of April, or posted to you from 26th of April 2021. For more detailed information please contact [email protected]