Special Guest Manga Author - Junji Ito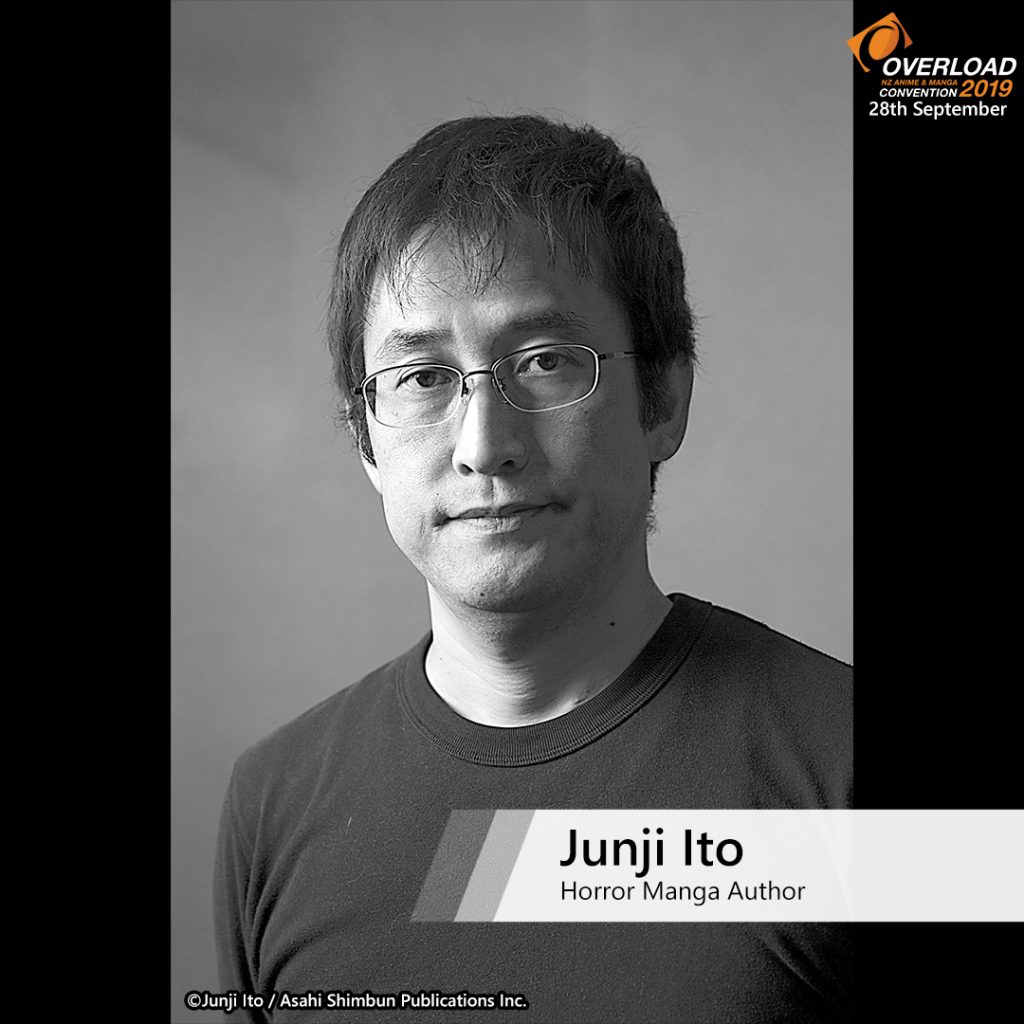 Junji Ito (伊藤 潤二) is an internationally acclaimed Japanese horror mangaka (manga artist/author). Junji Ito debuted as a professional mangaka in 1987 and went on to be recognized as one of the greatest contemporary artists working in the horror genre. Junji Ito cites strong influences from classic horror mangaka Kazuo Umezu and Hideshi Hino, and authors Yasutaka Tsutsui and H.P. Lovecraft.

Junji Ito's outstanding titles include: Tomie, a series about an immortal girl who drives her admirers mad; and Uzumaki, a three-volume series about a town's obsession with spirals. Both of these manga titles have been adapted into live-action films. Gyo, a two-volume story about fish being controlled by sentient bacteria called "the death stench", has inspired an animated film. His short story collections Fragments of Horror, Shiver, Frankenstein and Smashed, are currently available from VIZ Media.
A leading light amongst contemporary manga authors, Junji Ito is celebrated worldwide for his disquieting supernatural tales, his work has appeared as merchandise, apparel, exhibitions, live action film and anime adaptations. You can follow him on Twitter @junjiitofficial