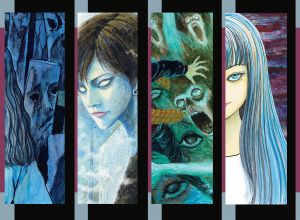 To celebrate the attendance of Japanese horror manga master Junji Itō at Overload 2019, we are hosting  an art exhibition in two locations; the Graphic Novel Cafe (12 to 25 September) and The Cloud (28 September only).  It will feature 13 illustrations from Junji Itō's first-ever published art book, Igyō Sekai 異形世界 (Grotesque World) which was published to celebrate his 30 years journey as a manga artist.
Igyō Sekai 異形世界 (Grotesque World) and a selection of other Junji Itō manga titles will be available for sale during the exhibition at Graphic Novel Cafe and on Overload event day. By purchasing any available Junji Itō merchandise, you will also be given a Signing Coupon that you can redeem at the Junji Itō autograph session during Overload (3.00PM – 4:30PM at the Junji Itō table).  
Note: Signing Coupons are limited to one coupon per book, maximum 2 coupons per person, first come first served. Read more about how to get a Signing Coupon here.
For a list of available merchandise, please visit the Junji Itō guest page.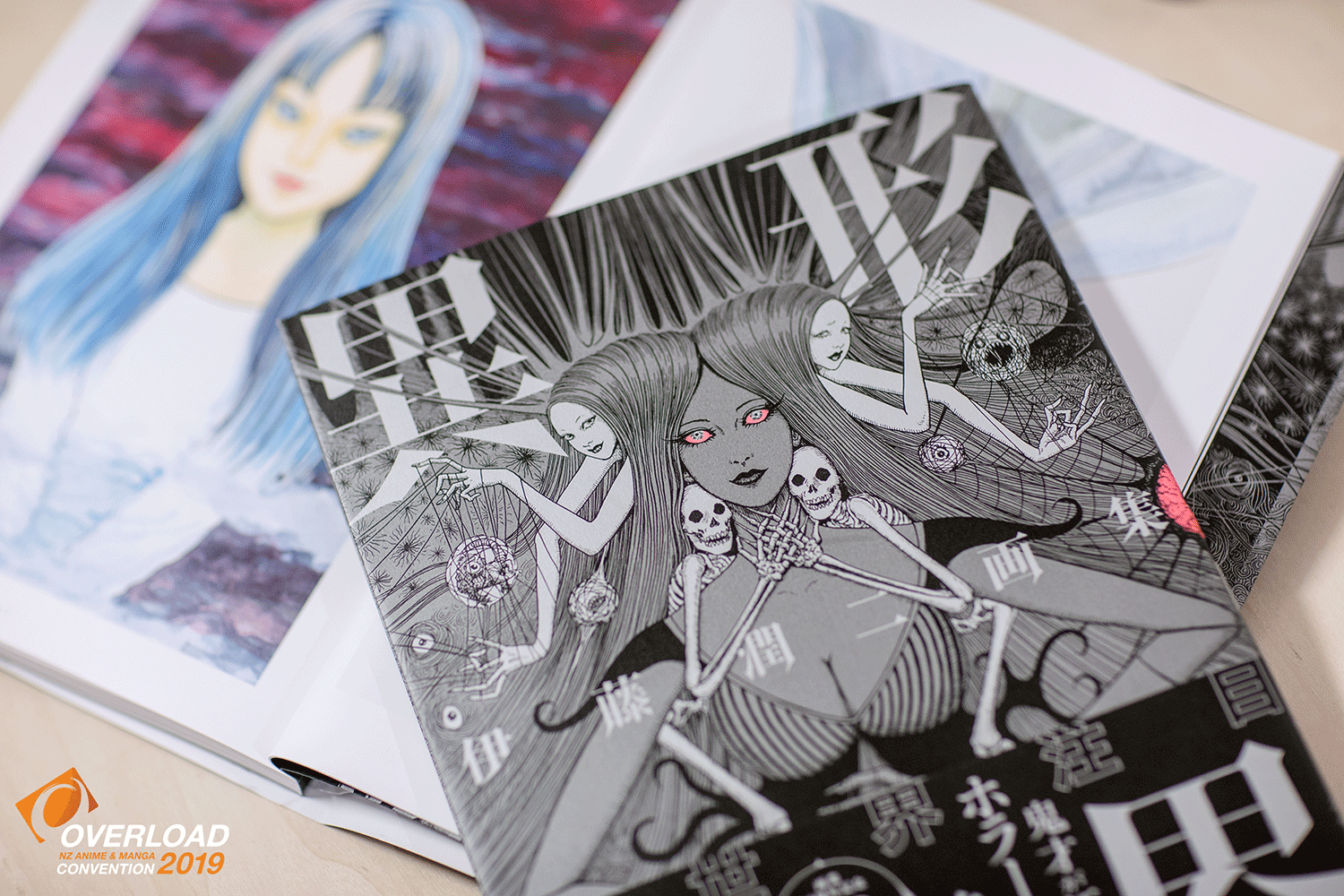 Graphic Novel Cafe
12 – 25th  September 2019
Mon-Fri: 10.30am to 6pm 
Sat: 11am to 5pm
Sunday: Closed
Location:
99 Shortland Street Auckland Central
Overload 2019
28th September 2019
Saturday: 10.30 am to 6pm
Location:
The Cloud Convention Centre, 89 Quay Street Auckland Central.