Support and be a part of Overload 2022!
Sponsors at Overload are not just names on a flyer, they're schools, creatives and businesses who have a commercial presence at Overload, there to market, promote and trade – they're a big part of the fun!
About
Overload is a one-day festival devoted to celebrating Aotearoa/New Zealand's ever growing anime and manga culture. With a focus on artists, this lively event sees local fans and creative enthusiasts gather each year to exhibit and sell their creations. Visitors are provided the chance to buy Manga and Anime related goodies from vendors. So if you trade official Anime or Japanese goods, or your creative venture shares in this genre, Overload is the perfect place to promote your business. 
Attendees 
In 2021 we had about 4500 visitors, for our upcoming event we are expecting in excess of 5000 visitors and 380 artists. While Overload aims to be a family event, attendees largely fall into the 15 to 25 age bracket.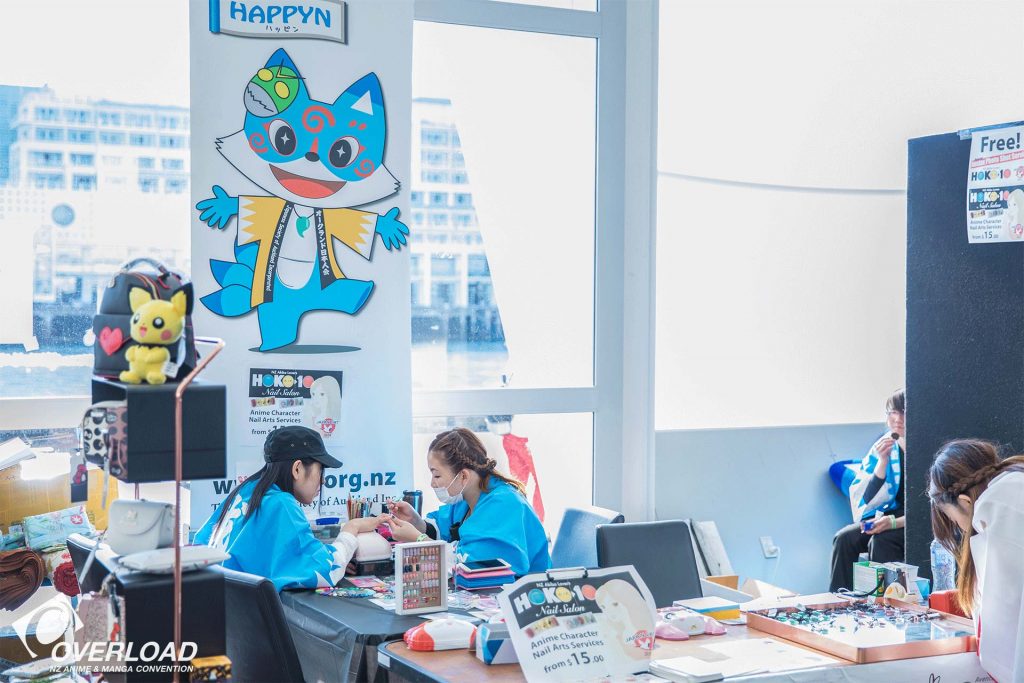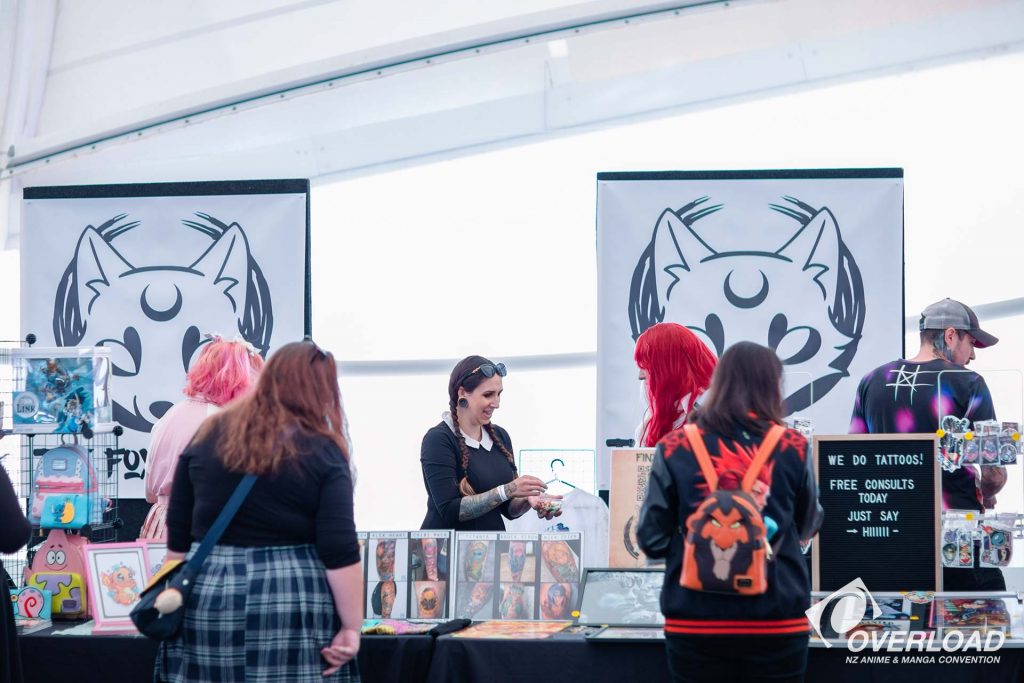 2022 Sponsorship 
Sponsor booths are arranged around the periphery of the venue, providing easy access for attendees and generous frontage for sponsor advertising and product placement. 
Food vendor spaces are available as well, these are generally located near the main entrance area, making your store also visible to the general public who visit the Queens Wharf area. 
Sponsorship Prices
Single section* – $350.00 + GST: 3m x 3m space with 2 tables, 3 chairs & 3 passes. 
Double section* – $600.00 + GST: 6m x 3m space with 4 tables, 3 chairs & 4 passes.
If you need more space please discuss with us. 
Electricity and display panels are charged separately.
If you require a partition setup, you can arrange yourself for it to be installed, or we can organise this service at your expense. 
*This includes your Company logo/link on Overload homepage and company logo on promotional prints.
Please note that at Overload we have a strong anti-piracy policy regarding commercial goods, this is something we and our fans pride ourselves on and we have been upholding this standard since our humble beginnings in 2006. 
If you would like to support Overload 2022 as a Sponsor, please contact us at  [email protected]