Overload 2019 Art Competition
Sponsored by Viz Media & Epson NZ
Create an Anime/Manga Halloween Character of your own!

You will find this year's entries displayed near the ticketing area.
Winners announced on stage at 3PM.
In keeping with the dark universe of this year's special guest, Horror Manga Master Junji Ito, our theme is an Anime/Manga Halloween Character! In 1987 at the beginning of his career, he submitted a short story to "Gekkan Halloween" that won an Honourable Mention Award in the Kazuo Umezu Prize.

Our Character Design competition this year is about the darker side of Anime and Manga – give us your best renderings of a "Halloween" themed character. Anime/Manga and Japanese art has many scary characters and stories and we would like to see some of the figures who could inhabit this world. They may be sinister or comical, please astonish and surprise us!
Please be aware that this competition is on display to a general audience including young children. Please do not submit revolting, disgusting, obscene or otherwise unacceptable and/or inappropriate artwork.
Select one suitable template in your preferred file type from the links below:


 

Create your own character on the template (Full front and back body image, and three facial expressions). A sample template is provided at the bottom of this page as a reference.


Please leave a blank space on the bottom right of your character design image for your character's name and description – we will insert these on the final image ourselves to ensure consistency. Using the registration form name your character and write a description (no longer than 50 words).


Upload your finished art work to a file hosting service such as Google Drive and submit your completed registration form before the deadline.
Click here to register for the Overload 2019 Art Competition!
Entry Deadline: 11:59pm, Sunday 15th September 2019
The prizes will be awarded by Junji Ito on stage on the 28th of September 2019 at The Cloud, Queens Wharf, Auckland.
Judge/s: Overload Committee Graphics team
For any queries or concerns related to the competition, please feel free to email us at: [email protected]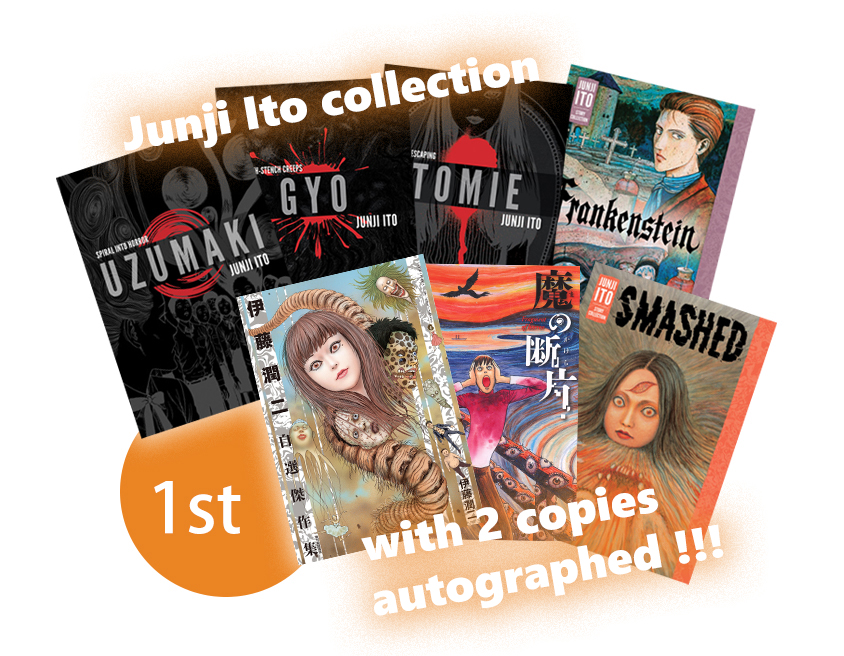 1st Place:
1 x Signed copy of Shiver
1 x Signed copy of Fragments of Horror
1 x Smashed
1 x Frankenstein
1 x Tomie
1 x Gyo 2-in-1 Deluxe Edition
1 x Uzumaki 3-in-1 Deluxe Edition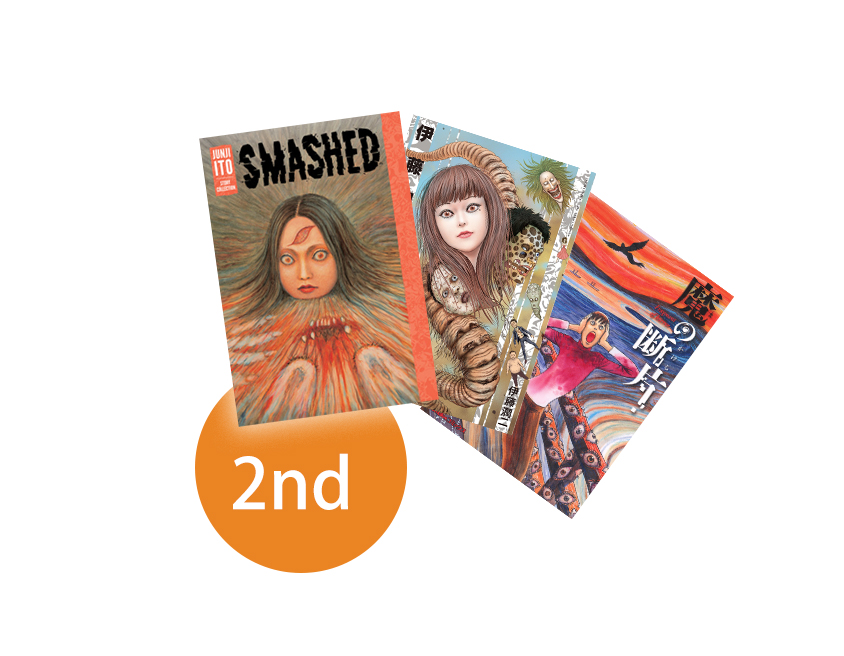 2nd Place:
1 x Smashed
1 x Shiver
1 x Fragments of Horror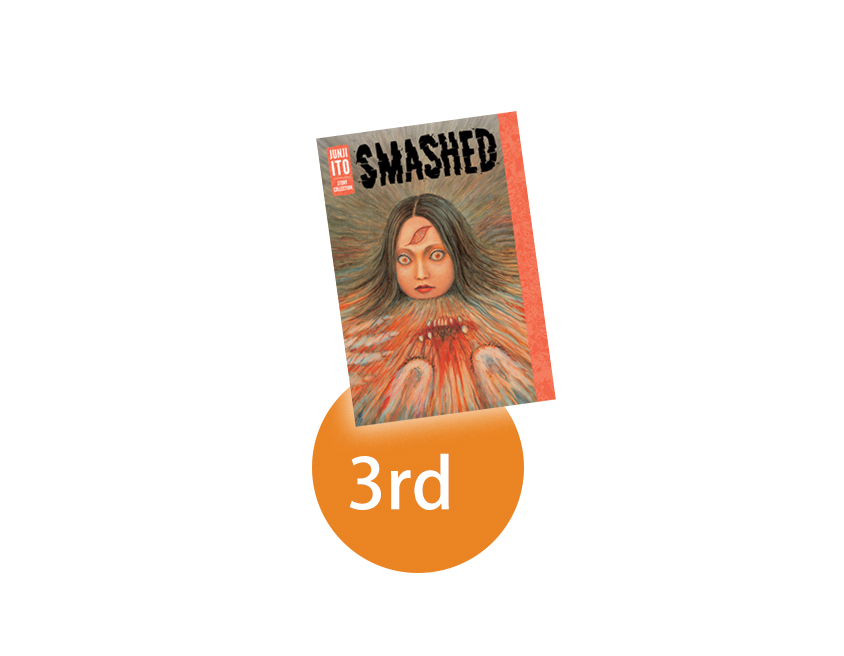 General Rules and Entry Criteria
There are no restrictions on your creativity or style; you are free to present whatever you can imagine relating to the "Anime/Manga Halloween" character theme, in any style you like providing it's acceptable to a general audience. Most importantly, you must create a new original character for this competition. Please don't recycle your old art project – we want to see something new and creative!
Only one entry may be submitted per person and it must be created specifically for this competition. Only an original character design will be accepted.
Artists must be based in New Zealand. Entries from outside New Zealand will not be accepted.
Works infringing on Copyright and Trademark law will not be accepted.
All submissions must be created around the 'Anime/Manga Halloween' character theme. The artist is free to interpret this as they choose.
Your character design must follow the presentation format shown in the image below these rules. There must be a full body drawing of the front and back of the character and at least three facial expressions (laughter, joy, anger, determination, sadness, pain, etc). This image can be created using digital and/or traditional mediums, but we will only accept submissions as digital image files. If your work is non-digital please provide us with a high quality scan, or photograph of the original.
Please ensure that your work is submitted with the following specifications:

A3 size / 3508 x 4961 pixels / Landscape orientation.
Works must be submitted on one of the supplied templates.
A space must be left blank on the bottom right of the image. See #7 below.
300 dpi resolution for colour, 600 dpi resolution for black and white.
CMYK Colour Mode.
File types JPEG, PDF, or flattened PSD will be accepted.

You must also submit a Character Name, as well as a description of no longer than 50 words on the registration form. Do not combine these with your character design – we will insert these on the final image ourselves to ensure consistency. Please leave a blank area on the bottom right section of your image – See the Character Design Reference Image below.
All competition entries will be on display to the public, and therefore must adhere to legal standards of decency – No R18 content!
By submitting your artwork you grant Overload the right to use it for the promotional and marketing activities of both Overload and our sponsors Epson NZ and VIZ Media. You retain copyright of your character.
In submitting your artwork you agree to abide by these rules. The judge's decision is final and no correspondence shall be entered into.