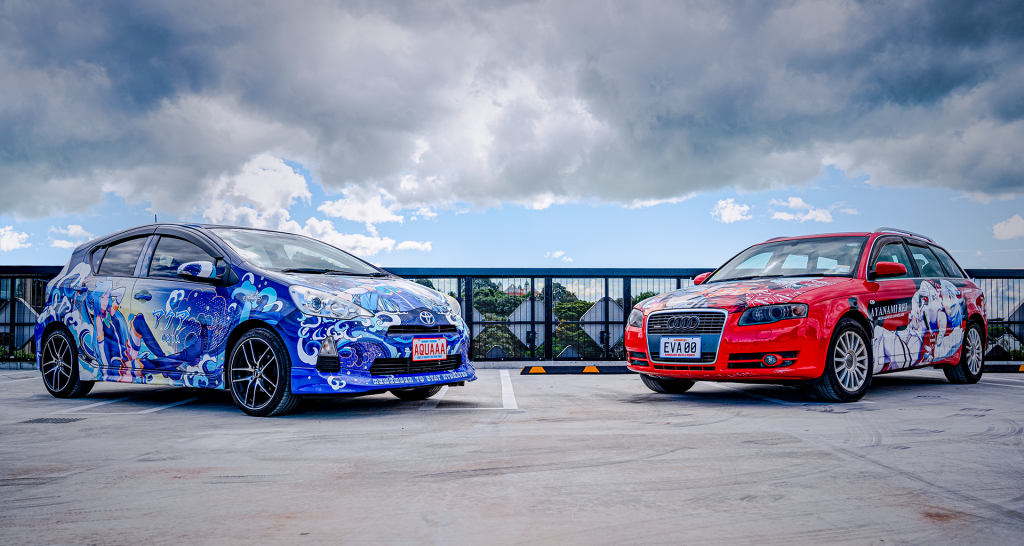 Itasha is back to Overload 2021!
Itasha is the ultimate form of otaku expression by decorating your vehicle with your favorite manga/anime or video game characters. We are calling all Itasha owners in NZ to join Overload's Itasha show and make us envy you. If you are interested in getting Itasha done, but don't know where to start, contact us at [email protected], we will point you in the right direction. Overload is a festival to celebrate Anime and manga art culture. It's the perfect place to showcase your Itasha. Please join our community and share your passion and otakuness. 
Itasha @ Overload Feature Video
Check out this insightful video featuring Itasha cars on display at this years Overload and what it's like to be an Itasha fan in NZ. Time to invest?!
What is Itasha?
The word Itasha (痛車) literally means "painful car". Whether it's painfully embarrassing to be seen in or painful on the wallet due to the cost of modifying the vehicle, Itasha cars are generally decorated with the owner's favorite manga/anime or video game characters. In extreme cases the cars are also adorned with visually extreme modifications, including LED lights and aerodynamically-challenged bodykits. The decorations could involve paint schemes, stickers or vinyl wrap that are specifically designed for the car.
Itasha is a sub-culture of the car scene that is rarely seen outside of a few major cities in Japan. In recent years the Itasha style has begun to be adopted by the mainstream (in Japan at least), with high profile race/drift cars combining wild designs and sponsorship tie-ins. With the spread of manga/anime culture outside of Japan Itasha can be seen in many countries of the world where otakus gather.
Itasha can be seen as the ultimate form of otaku expression. Whatever you think of the Itasha, you can't help but admire their community. They are also really friendly, so don't be afraid to ask them about their cars, manga or anime interests.